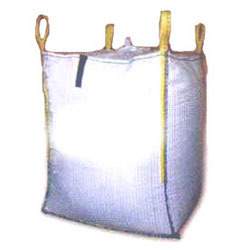 Now days industrial sector is moving towards globalization and needs eco friendly custom packaging for their manufacture products. Brain Chamber Polysacks is fastest growing polymer company manufactures export quality custom jumbo bags for safe packaging and transportation. Our custom jumbo bags are cost effective for bulk packaging and improve and make safe your long distance transportation.
Designing Custom Jumbo Bags
BCP is one of the leading FIBC manufacturers in India, which design custom FIBC Bags as per client packaging needs for safe storing and transportation. Our research team works constantly to manufacture strong and reusable jumbo bags which can use for double time for bulk packaging. We look to improve the transportation of our reliable customers with our high quality jumbo bags.
Safe Shipping and Storage
BCP works for manufacturing bulk storage bags of superior quality for storage & shipping. Every industrial companies moto is to make their client relation strong by supplying high quality goods. When they manufactured their product important is to storage in safe and travel securely to their required destination. Those industrial companies which looks for safe transport and storage should rely on BCP Bulk packaging solutions.
Our R&D department always try to meet the customer requirement and gives the best packaging end solution for their products. Our experts works to manufactured customizing FIBC on various parameter including inlet/outlet coating to avoid moisture from outside to filled material. This makes BCP leading exporters of jumbo bags for shipping and storing goods.
Tags : Custom Jumbo Bags, Custom FIBC Bag, FIBC for Packaging
For more Information click on : http://jumbobagsexporters.com/jumbo-bag-products.html
or Mail your Requirement on - enquiry@brainchamber.net