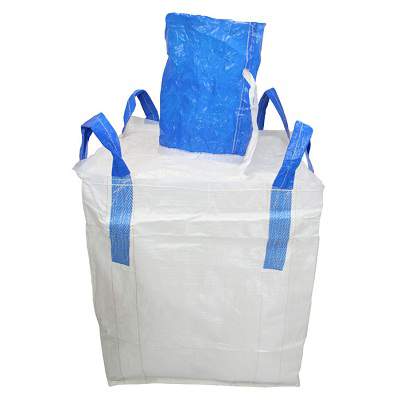 FIBC are widely use in all kinds of industries for packaging bulk quantity of materials, that's the reason those bags are also use in food industries today. FIBC usually known as Flexible Intermediate Bulk Container. Size of container is large enough so cannot be carries by hand. They can be fit in container with food materials.
Food Grade FIBC for Handling Food Materials
Food grade FIBC are use to handling food materials safely without getting any chemical reaction or any damage. Food grade FIBC are made by FDA approved resins or fabric which used for packing food products. For food safety standards we have to manufacture this bags in clean facility as per rules. Food products such as sugar, rice, pulses or any edible products are safely stored in FIBC. The super sacks use for handling powdery form products should be dust proof with laminated fabric.
The bulk bags of food grade are used for transport and storage of powder form products, rice, grains, spices, milk powder or somewhat pharma drugs can also be transported safely.
Advantages of Food Grade FIBC
Very Cost Effective – Bags are very cost effective available for food industries. its strong nature keeps the products in without breaking in safe manner.
Reusable – Jumbo Bags can be used more than ones because it is manufactured and design so that it can be use several time and it is provided with 6:1 format.
Recyclable Bags – These food grade FIBC are manufactured by 100% virgin polypropylene so definitely this bags are recyclable this shows that we are eco friendly and cares for environments.
Required small space to keep – these FIBC are very convenience that they can be stored in small space when not in use. Maintenance for this bags are very low so its indirectly save your company money.
Available with various options – Food grade FIBC are made available with various options to meet various requirements of packaging. It made available with 9 lbs to 4409 lbs capacity, colored fabric, laminated, printing facility, dust proof and easy for lifting.
As per name food grade FIBC hygiene of food materials is important factor to prevent food materials from germs, dust and other hazardous pollutants who damage the food products.
Brain Chamber Polysacks are manufacturers of food grade FIBC which is cost effective and prevents your food material from getting damage. You can rely on us for quality and timely delivery of bags with your given required specifications.
Feel free to contact Brain Chamber Polysacks to get very reasonable quote of high quality Food Grade FIBC.
For more Information click on : http://jumbobagsexporters.com/jumbo-bag-products.html
or Mail your Requirement on - enquiry@brainchamber.net