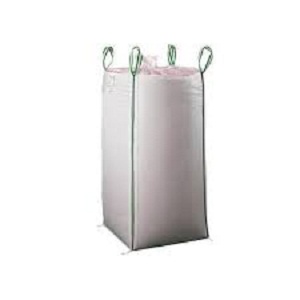 In day to day life people are more conscious about quality of food they eat. To maintain food quality in food supply chain industry retailers and manufacturers consistently use proper verified bags by which food grade material is going to be stored and transport.
To meet these rigorous demands of food industry it should relies on SQF food safety management program. Here we will help to explain and understand how food retailers should use right big bags for storing and transportation of food grade materials safely.
SQF Means ?
SQF is well known as Safe Quality Food. This is one of the top food safety management system ensure recognized by food retailers. It is administered by Food Marketing Institute has headquarter in Europe which is recognized by Global Food Safety Initiative (GFSI). SQF is the only program which focus on safety and quality of food. SQF has its own parameter which is used while manufacturing big bags used for transportation and storing of food grade materials safely.
SQF Certified Big Bags
SQF certified big bags strictly use for storage and transportation of food grade material safely without ant contamination it quality should maintain while transportation. Big bags made for transportation of food material get contact with food contains so this bags are strictly manufactured under SQF certified facilities.
SQF certified jumbo bags are made of 100% virgin polypropylene resins which meets requirements of Food and Drug Administration (FDA). If necessary those food grade jumbo bags are also made of LDPE/LLDPE inner liners which is strictly approved by food grade industries.
SQF certified big bags is manufactured in clean room facilities under goes various inspections to meet the requirements.
1. Ventilated Room
2. Pest Control
3. HACCP (Hazard Analysis and Critical Points)
4. Light Table Inspection
Where SQF Big Bags Required ?
When there is need of transportation and storage of food materials SQF certified jumbo bags is the right choice. For safety of food materials SQF certified bags should use which keeps your food material safe while transportation and storage without any contamination by external factors. SQF certified big bags use as food applications required as per food industries.
Mail your Requirement on - enquiry@brainchamber.net