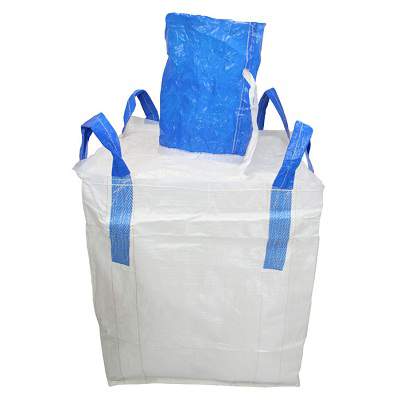 Packaging of bulk quantity material and transportation is not easy but with technology it's become easier to do business far away from your country to another by the help of FIBC bulk container. Now it's easy to transport material which require extra care and protection like food grains by the help of these big bags. FIBC – Flexible Intermediate Bulk Container design to store and transport dry materials and liquid easily like sand, grains and chemicals.
Bulk container liner protect your dry grain materials and food materials coming in contacts of germs or any chemical contamination. These liners are used to transport bulk shipments and saves your transport cost by using them.
Bulk container liner can convert 20 feet or 40 feet container ready to transport within 10 minutes. With the help of container liner an ISO standard container gets convert into transport framework and transport materials like grains, seeds, fertilizers, chemicals, pharmaceuticals, minerals and food materials. it make sure that your product or materials don't get touch due to its polypropylene fabric within container, it ensure you materials is safe and won't get polluted.
We Brain Chamber Polysacks manufacture different types of bulk container liner for different application. We export FIBC bulk container as per requirements of clients for their packaging needs.
1. Form Fit FIBC Liners
We develop form fit FIBC liners for the internal shapes of intermediate liners. It is highly efficient and protect you food beverages. Form fit FIBC liners are used to transport chemicals, pharmaceuticals and food beverages. It ensure safe transport without getting pollutant. Form fit liners are easily filed by top or bottom applications easily. Food materials are safely transported without getting contaminated by any chemicals.
2. Tubular Liners
Tubular liners are develop by circular weaving cloths. It does not have any discharge sprout having straight cylinder.
3. Food FIBC Liners
Container require to transport food related materials use food FIBC liners. These food FIBC liners are specially design to keep food in fresh manner and for safe transport without getting contaminated. These food FIBC liners are approved by FDA (Food and Drug Administration).
We Brain Chamber Polysacks manufacture and export high quality FIBC Bulk Container Liner as per requirements of client and ensure safe and secure transportation of product inside the container.
Feel free to contact Brain Chamber Polysacks to get very reasonable quote of high quality Food Grade FIBC.
For more Information click on : http://jumbobagsexporters.com/jumbo-bag-products.html
or Mail your Requirement on - enquiry@brainchamber.net